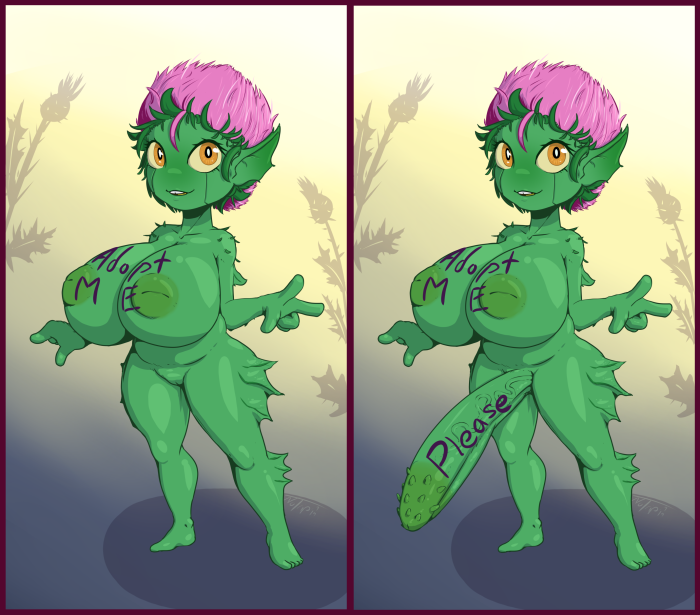 Autobuy enabled
Bid more than $175.00 to own this piece immediately

Sniping protection enabled
Bids in the last 10 minutes extend the auction
Adoptable - Shortstack Thistle Girl (with futa edit)
Don't worry. She's not as prickly as she looks. Or maybe she is. That's for you to decide! Starting bid: $45 Minimum bid: $5 Autobuy: $175 Amounts listed are USD. Payment via Paypal Invoice. Winning bid will receive a zip file containing the non-watermarked .PNG files of both versions, with transparent background and flat color edits as well, along with the source file. ------------------------- edit: Corrected winning bid info. Was copy-pasted from the physical drawing auction.
Samples These are examples of finished art
Questions and comments Be civil and on topic
You need an account to post comments.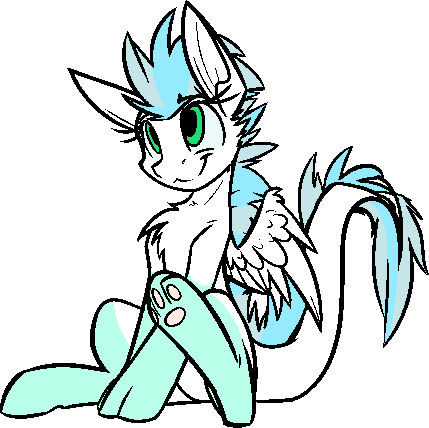 Made with ♥︎ by Patch