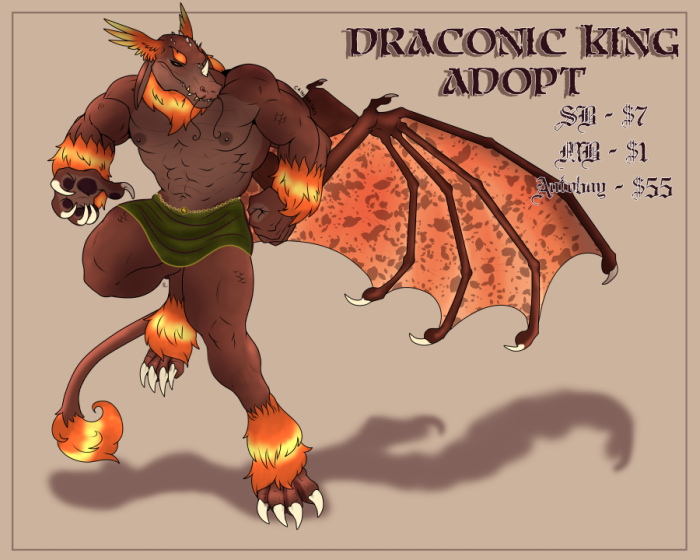 Autobuy enabled
Bid more than $55.00 to own this piece immediately

Sniping protection enabled
Bids in the last 10 minutes extend the auction

Auction on sale
This auction is being offered at a discounted rate
A Mighty Conqueror...of Your Heart!
Adoptable: Conquering Gator-Dragon King
This mighty warlord seeks a new land to rule - perhaps yours will be it? - Buyer will receive several wordless BG file versions (original, white, transparent), either through CRM or email, after money is received. - Payment will be handled through Paypal OR Cashapp. Thank you for your business! It's greatly appreciated. :) [Original Base/Permissions by Caindra on FA: https://www.furaffinity.net/view/23375497/ ]
Samples These are examples of finished art
Questions and comments Be civil and on topic
You need an account to post comments.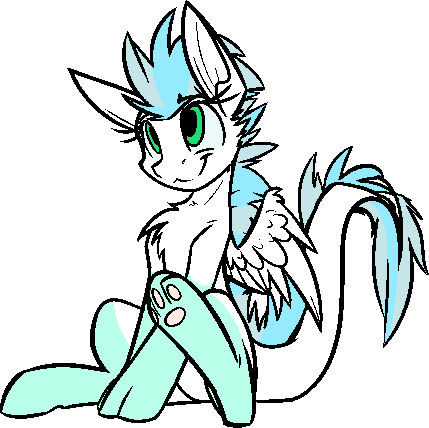 Made with ♥︎ by Patch