Autobuy enabled
Bid more than $40.00 to own this piece immediately
With color, shadows, lights and effects!
Sketch Commission (+color)
- icon: $12 Bust: $20 Half body: $30 Full body: $40 - Add flat color: $7 - $27 (depending on the complexity) - Add shades and effects: $ 8 - $28 (depending on the complexity) - Add background: $1 - $20 (depending on the complexity) INFO: IMPORTANT: If you are from Europe, send the money as EURO €, but if you aren't from Europe, send DOLLAR $ - Payment only through PAYPAL. %100 and 24h. I accept only $ dollar and € euro. - Depending on the complexity of the character / design or additional items, the price may increase. - Adding another character would cost the same (although it obviously depends on the complexity and simplicity of the character, the price can go up and down). - The changes are always available, but take a good look at what you want to change so as not to overwhelm the artist and that this does not take too long. But remember: Sketch (always open), for lineart and flat color (3 times) for shadows and effects - I will start with the rest of your commission when it is fully paid. - I do a lot of updates for my clients, don't worry. If I'll be busy, I'll let you know. I don't like clients being out of communication. - You don't have the right to cancel or demand a refund from me under any circumstances after receiving the payment. - If the money has not yet been sent, the commissioner has the right to cancel the commission. - DO NOT edit, trace, modify or alter the part in any way. - If you do not have enough money, please do not bid. - The final product is for personal use only. + My IG for more examples: www.instagram.com/ommiotta/ + For specific exaples (tried to update every week, although just in case visit my IG): ommiotta.carrd.co/#two I CAN DO: -Male, Woman, Animals, Fan art, Fanart x OC, OC x OC, Anthro, Humanoid, Monsters, (in short, almost everything). I CAN NOT DO: Violence, Pedofilia, Zoophilia and strange fetishes, Hard gore and explicit NSFW, Very difficult background
Samples These are examples of finished art
Questions and comments Be civil and on topic
You need an account to post comments.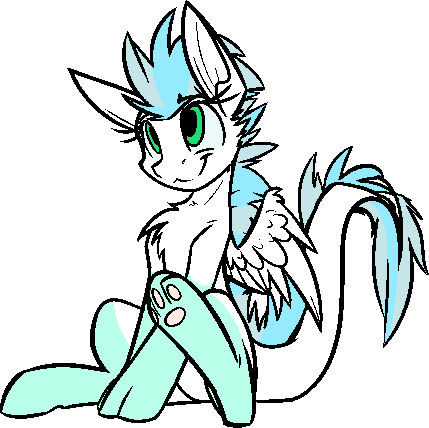 Made with ♥︎ by Patch